2021-2022 PNAOW Executive Board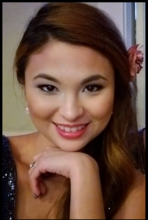 I have quite a long name, but I'm used to being called "Krista". I was born and raised in San Mateo, Rizal where I was cared for by my maternal grandparents. I went to school at St. Scholastica's Academy of Marikina in grade school and I went to Stella Maris College in high school. I grew up serving the CFC Youth for Christ and served as a Chapter Leader during my last year in the Philippines. Then I moved to Las Vegas, Nevada where I stayed with my dad and his family. Then I moved to Clarkston, Washington to go to Walla Walla Community College where I received my Associates Degree in Nursing. I have been a nurse for 10 years and I am currently working at the Neuroscience department at Harborview Medical Center. I plan on pursuing my Bachelors and eventually Master's Degree in Nursing. I enjoy meeting new people and serving in the Filipino Community. In my spare time, I love hosting themed parties for friends and family, exploring new skills that bring out my creative side and traveling with the love of my life, Fred. My mission as a President is to strengthen and nurture PNAOW's foundation (as I believe that members are the foundation of the organization). My mission is to also inspire new leaders. My dream for PNAOW is to see it expand into other cities in Oregon and Washington with active representatives from each hospital, as well as attract more young members. I look forward to learning, having fun, and introducing new ideas for the betterment of PNAOW in serving our community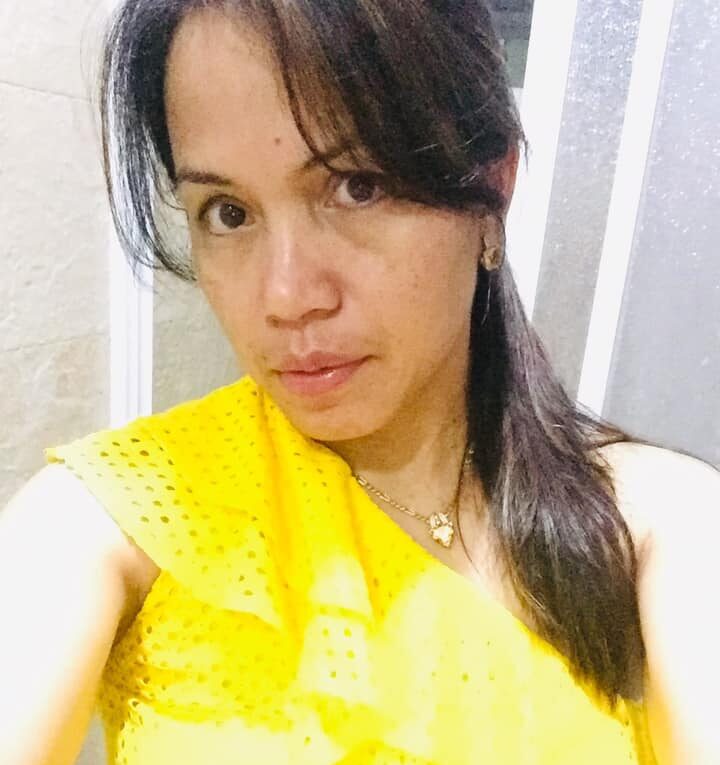 ETHEL D. GONZALES, BSN CMSRN CL4
PROFESSIONAL INTEREST:
Diligent in my endeavor and committed to my practice. I worked almost 18 years in acute care setting, medical surgical/ Orthopedic care unit, served in various hospital wide committees: falls, skincare committee, shared decision making- Professional development/ interprofessional council and most recently research committee.
I have been a member of PNAOW intermittently since 2010. I found the motivation to be more engaged in recent year with PNAOW charitable mission and Professional growth. 
EDUCATIONAL BACKGROUND:
Southwestern University, Cebu City
Personal Interest:
Loves traveling, skiing, hiking, playing tennis,
gardening and baking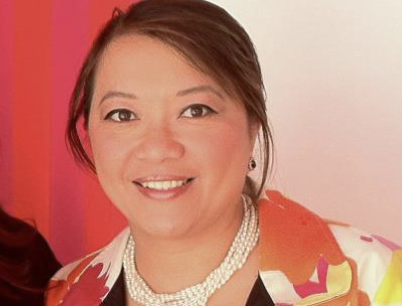 Mafe del Rosario Chase, RN, BSN
I'm Mafe D. Chase, I have been an active member of PNAOW since 2018. My professional interests includes nursing research, quality improvement, public health and environmental justice. I came to the US to represent the Philippines on a variety of environmental programs, co-founded environmental groups both in the Philippines and Portland, OR. I have worked with various NGO's and in charge of health and nutrition program, community organizing and education in the rural communities.
I'm currently active and co chaired shared governance at Providence St. Vincent's Medical Center. I have done evidence based research projects, presented locally and nationally. My research also influence change of practice in the Providence Health System and will be published in a national nursing journal. I have worked in a wide variety of settings but passionate in NeuroTelemetry unit both as a staff and preceptor, teaching young nurses compassionate nursing.
In the community, I'm an active community faith nurse in my church and helped started a respite program for older parishioners, coordinated health clinics for the uninsured population. I'm also an active member of Medical Teams International and Providence Health International joining medical missions to Guatemala.
I'm excited that I'm a part of PNAOW and proud of all the work the organization has done as well as the friendships formed. I look forward to work with more inspiring projects for our communities both locally and in the Philippines.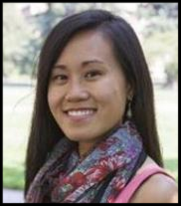 Christine Espina, RN, MSN, DNP
I'm Christine Espina, and I've been a member of PNAOW since 2012. My professional interests are community/public health nursing, health policy and quality improvement, and nursing education and workforce development to impact racial health disparities.

I have worked in a wide variety of settings including an in-patient telemetry unit, quality improvement in an acute and outpatient setting, the Washington Center for Nursing, and University of Washington Continuing Nursing Education. I'm currently an assistant professor at Western Washington University in the RN-to-BSN program.
I enjoy being a member of PNAA and PNAOW. I'm most proud of our chapter's work in giving back to the local community and supporting community development efforts in the Philippines. I look forward to what's ahead for our chapter!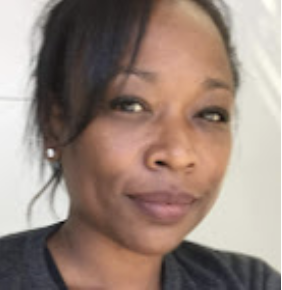 Tina Memsic, MSN, RN, CAPA
Biography and Professional Interests
I have been a proud member of the Philippines Nurses Association of Oregon and Washington (PNAOW) since 2010 and toastmasters international since 2018. My professional interests are quality improvement, nurse education, community health, public speaker, and case management. My nursing and professional background includes work in the PeriAnesthesia in the outpatient and inpatient healthcare setting in Oregon and Washington. Also, my work comprises occupational health/ case management in Oregon. As a nurse professional, I am proud to be a member of PNAOW and having the opportunity to give back to the community and offering my support to underserved populations. Since becoming a member of PNAOW, it has afforded me a huge opportunity to involve in missionary work in the Philippines and my local community as a servant. I am inspired to become more involved in this aspect and offer support for people of the community and the people of the Philippine population.
EDUCATION & CREDENTIALS 
M.S.N., Leadership and Administration, Aspen University, 2020 
B.S.N., nursing, Linfield College, 2014 
A.S.N., nursing, Saddleback College, 1990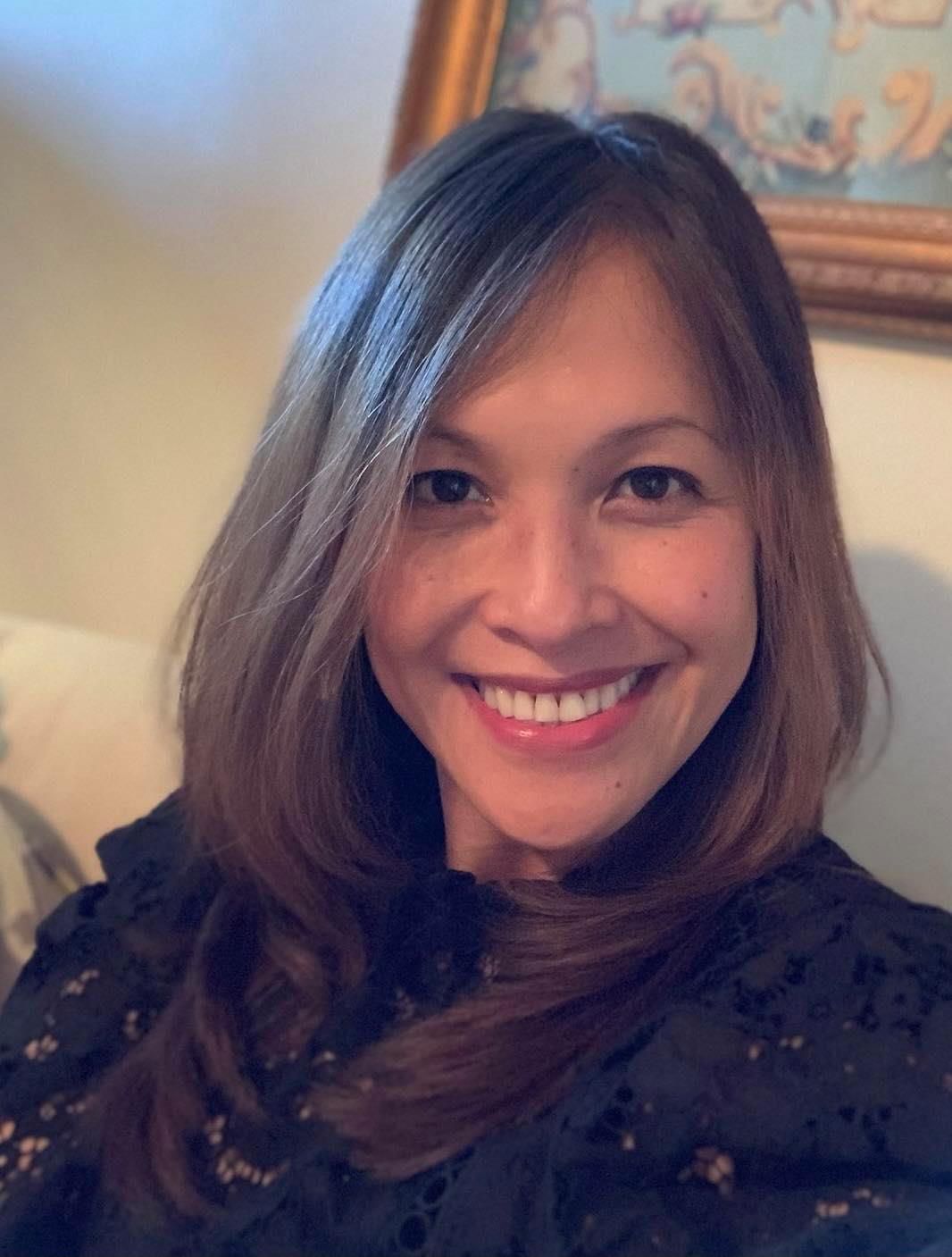 My name is Lynette Gaerlan, a proud descendant of the Kalinga tribe. I was raised in the province of La Union where I also completed my BSN degree at a humble institution – Lorma College, Batch '93. Currently, I'm employed at Kaiser Permanente as a Home Health nurse. Why nursing? To this day, I can still hear my wise grandpa telling me "Nursing is your ticket…" and he was right on various levels. Through this profession, I was able to rise up above mediocrity, gain a sense of my identity, and learn to embrace new possibilities like living in this land of milk and honey. I became a member of PNAOW to increase a number. That gradually changed when I had a glimpse of the dedicated leaders. In my opinion, this is a spirited group that dares to pursue "what's new, what's better, and what's next." Now, I could foresee myself with this circle of passionate/fun-loving nurses sharing the same goals and aspirations…ultimately to make a dent, however small it might seem, to the society.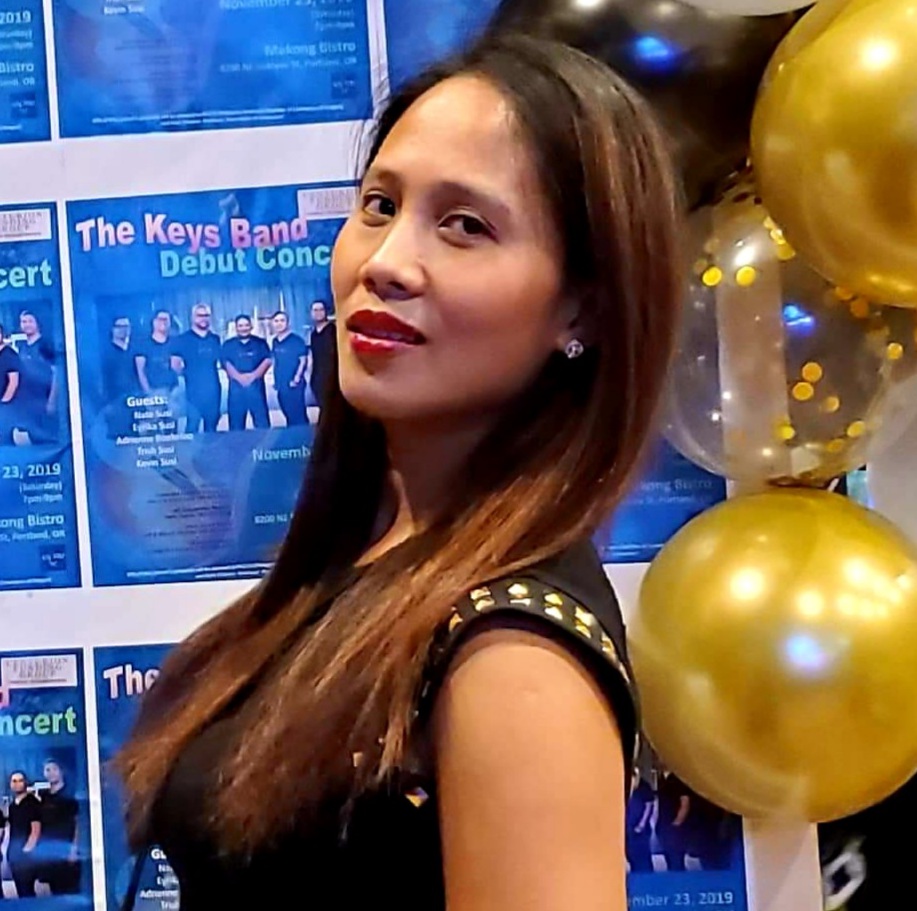 My name is Niche Ybasan Parallon Simon. I was born on April 3, 1982 from Mr. & Mrs. Cirila and Rufo Parallon of Zamboanguita, Negros Oriental. I was raised in a small town by my parents until I was 9 yrs. old. I the 4th of the 7 children. My Parents were both farmers. During my early age about 7 to 8 years old, I was trained to take care of my younger siblings. I attended my Elementary education in Zamboanguita Central Elementary School. My Mother passed away when I was 10 years old from Myocardial Infarction. After my Mother's passing, I was separated from my other siblings because my Father was not capable of raising all of us. I was raised by one of my Dad's distant relative whom I called " Mama/Lola" she raised me as her own child just like she promised my Mother. I graduated High School in Santiago Delma Memorial High School. After my graduation I went to college to study Bachelor Of Business Administration major in Computer Management, not because I wanted to but because it was the only course that was affordable. I've always dreamt of being a nurse because of my Mother's death at my early age. I wish I could have done more for her to keep her alive but nobody knew she had that opportunistic disease. After college, I left the country to work as a caregiver to a new born baby in Happy Valley HongKong to me, that was the perfect opportunity to prepare for my dream of becoming a Nurse. I worked as a caregiver in HongKong for 2 years . During the epidemic SARS in HongKong, my employer moved back to their 2nd home in Vancouver British Columbia, Canada and took me with them. They encouraged me to find a nursing school in Vancouver that I can attend at night to start my nursing education but after almost 2 years of trying, the Canadian told my employer that I can't go to school since I came with them under a worker's visa. I flew back to the Philippines and tried to apply for a student visa but has not succeeded. My employer then rehired me as a caregiver. After all the struggles I just gave up and just focused on my caregiving job. In 2005, after 4 years of friendship, I was engaged to my very supportive husband and we tied the knot after 2 years. Started a Family in San Diego, California where he was stationed serving the Navy. In San Diego I started my journey into nursing by taking a CNA class and became certified. It was a very good accomplishment for me although others won't look at it the same. I became an Acute care CNA and worked at ER, Med surge, ICU, and Telemetry units. I met a lot of people who encouraged me to pursue Nursing and I did. We moved to Oregon in 2012 and I officially became a licensed Nurse in 2013, I am getting there slowly but I wouldn't do it the other way. I love what I do and my heart just keeps taking me there. It is my passion not just a profession. I love serving the Filipino community in any way I can and despite my very busy life, I would still love to get involved in any activities that are for good cause that is why I worked very hard to raised funds in 2014 when I was nominated to be one the Mrs. Philippines candidates. I will continue to serve our Filipino-American community. I will take any opportunity that I can in doing so. Thank you for considering me to be the PRO for PNAOW, one of the organizations that is very close to my heart because of their visions including humanitarian services through medical missions.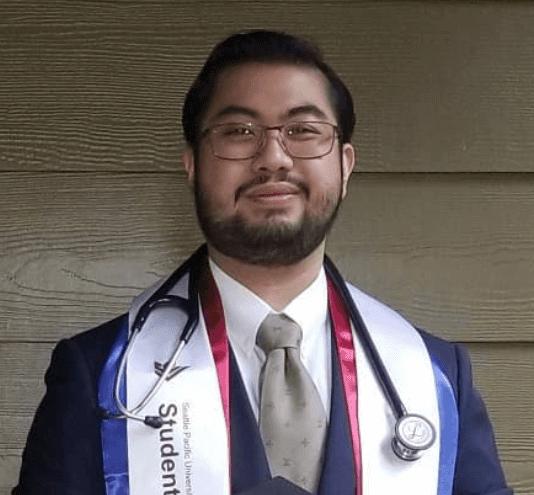 Hello, I'm Mark Bueno, I graduated with my degree from Seattle Pacific University in December 2020. I chose nursing as my career path because ever since I was a child, I figured out that I love helping others. I also recognized that I had always been fascinated in healthcare, and that I had the drive to pursue this career. During my time as an undergrad, I served as the Alliance Representative for my school's Filipino American Student Association my junior year, and went on to serve as the club's President my senior year. My goal during that time was to make a welcoming community and to create a space that celebrates Filipino culture and highlight the strong bond within our community. I would like to continue forming and strengthening these cultural bonds as PNAOW's Public Relation Officer.